Assembly instructions for
"The Works" lighting kit
System wiring guide and description of operation: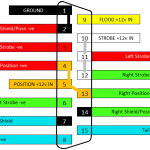 Wing board assembly: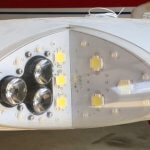 Controller board assembly: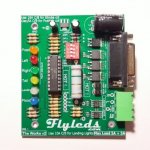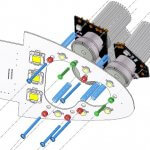 Wing cutting templates: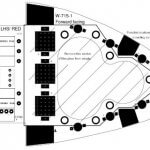 ---
Assembly instructions for "
The Original" lighting kit
System wiring guide: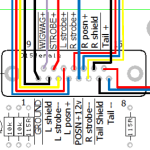 Wing board assembly: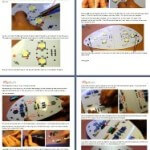 Controller board assembly:
Wing cutting templates: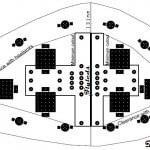 "The Skinny" supplemental instructions
---
---
Troubleshooting guide/how it works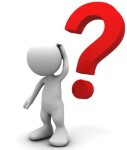 ---
---
Seven Stars light assembly guide
---
"The Combo" light assembly guide
---
Spotlight assembly
We do send you individual guides, however the assembly steps are essentially the same for all of our spotlight models.
---
WigWag module
WigWag Switch
---
RV-14 wiring harness integration
Van's supplies a "Common Fuselage harness" WH-00125 along with wiring harnesses for the wings and tail.  This guide shows you how to integrate our The Original or The Works Flyleds kits with these looms, along with our landing lights.
---
---
Advanced Quick Panel ACM integration
The ACM is just a (very clever!) big red fuse block as far as we're concerned.  We'd put one in a new plane too!  This wiring guide should help you to visualize how to connect your Flyleds kit to it. (Hint: it's easy!)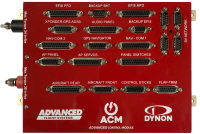 And it's been made even easier with our new ACM Controller Board as well: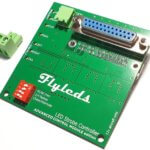 ---
RV-4/-6/-8 (W-415 wingtip) specific instructions:
They're back!
OEM Lenses are now also available from our friends at Flyboy Accessories
The W-415 wing can be modified with a kit originally supplied by Van's.  This makes an aluminium light cove with the faces at 90° to each other.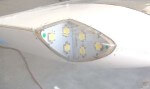 The template and instructions below shows you how simple it would be to hand-craft something similar, as Van's no longer stock these parts.  You could even simply place fiberglass or aluminium tabs or strips inside the wing for the Flyleds boards to attach to.
Order the Original Kit and select the W-415RA option.
Note that there was also a light bay retrofit available made from fiberglass with an 120° opening.  We sell the W-415FG kit to suit this as well!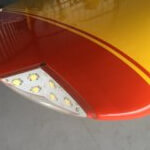 ---
If your RV-4/6/8 Hoerner wingtips have a PAR36 landing light in them, we have a Flyleds kit for you!  Order RV-4/-6/-8 LGE.  Check the Wing Templates files for sizing.
---
Tail strobe (stand alone model) information sheet:
---
---
---